Guide to Galena Breweries + Distilleries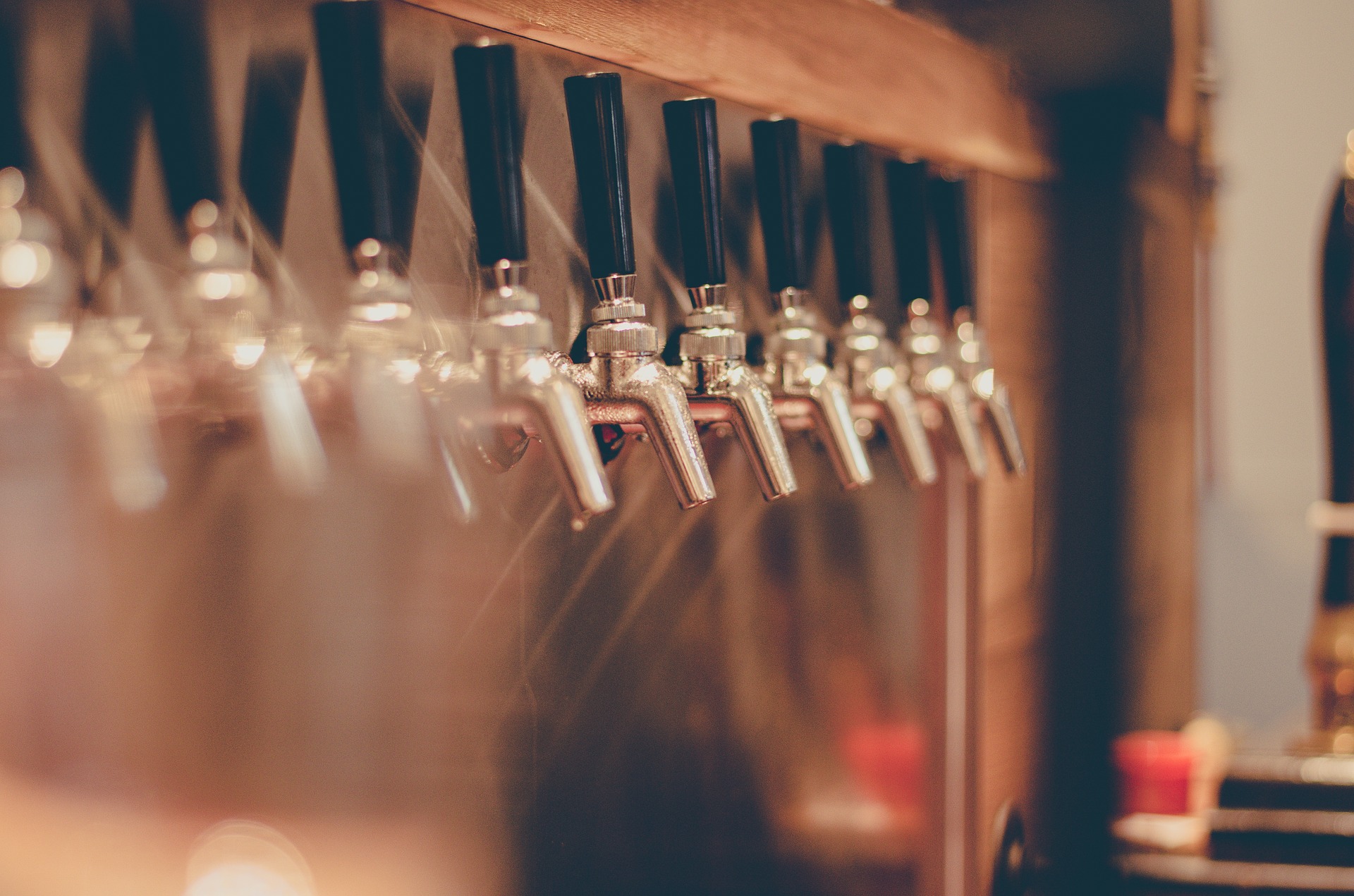 Galena has grown a great reputation as the home for award-winning wineries and vineyards. The hilly terrain provides the ideal environment for prosperous grapevines. Galena has also had a strong history in the brewing business. Before the prohibition era, Galena was home to nine different breweries. The Galena River made it convenient to transport the liquor up and down the Mississippi to St. Louis for distribution. Once Prohibition began, the businesses came to a halt which forced a brief ending to brewing and distilling in Galena. The last few decades, Galena has seen a resurgence in the craft spirit business from breweries that pay homage to history and distilleries that put out the highest-quality products. Here are a few to add into your travel plans.
Blaum Bros. Distilling Co.
One of the more well-known establishments in the Galena area, Blaum Bros. is a family owned and operated craft distillery for whiskey, vodka and gin. Spirits are hand-crafted by the Blaum brothers who are involved in the entire process to ensure only the best quality products. Since opening in 2013, the distillery has produced a variety of products including Knotter Bourbon, Blaum Bros. Gin, Blaum Bros. Hellfyre, Blaum Bros. Vodka, Lead Mine Moonshine, Blaum Bros. Galena Reserve, Oldfangled Knotter Bourbon and Blaum Bros. Oak Resin Gin.
Tours at Blaum Bros. are available daily offering a comprehensive look at their distilling process. Guests get a look at the distillation area, barrel room, tasting room and cocktail bar, plus more. Tours last for approximately 45 minutes and include a guided tasting. The Cocktail Bar is also open daily for those looking for a quick taste.
Galena Brewing Company
Galena Brewing Company was one of the nine original breweries in Galena before prohibition. It briefly opened towards the end of the era until the late 1930s before closing its doors once more. In 2010, the brewery opened once again thanks to a passionate couple who respected the history of the business and what it had once done for the city of Galena. Galena Brewery offers 11 different beer styles and a pub menu featuring local ingredients right in the downtown area on Main Street.
A hub for entertainment in Galena, the brewery hosts live music every Friday and Saturday night and also has a space perfect for private parties. Brewery tours are available on Fridays and Saturdays and seasonal brews change each month.
Paradise Distilling Company
Not quite in Galena, Paradise Distilling Company is about 30 minutes away over the border in DuBuque, Iowa. Get a taste of the Caribbean at this distillery with expertly hand-crafted rums. Taste all three of their products including the Island Bay Rum, White Sand Rum and Caribbean Mist Rum. Each has a unique flavor profile for a new experience with each sip.
Tours at Paradise Distilling Company are available by appointment Monday through Friday or Saturdays and Sundays starting at 1PM. Each tour includes free samples at the tiki bar, a guided tour of Paradise Distillery and more. It's an original experience in the heart of the Midwest unlike any other.
After a day of tasting spirits, it's always nice to come back to a place that feels like home. Reserve a spot in Goldmoor's restaurant or order in to your suite. The restaurant and bar has an extensive menu of wine, beer and spirits, both local and imported.
Follow Goldmoor Inn on Facebook, Instagram and Twitter for more Galena insider tips and subscribe to our newsletter for monthly news and specials!
Get Free Email Updates
Sign up to stay up to date on the latest articles and tips for a rich,healthy and expanding home and relationship life.
Discover
3 Secrets
to Romance After Kids
When you're busy working on being the best parent possible, it's easy to neglect your adult relationship.