Goldmoor's Guide to Fall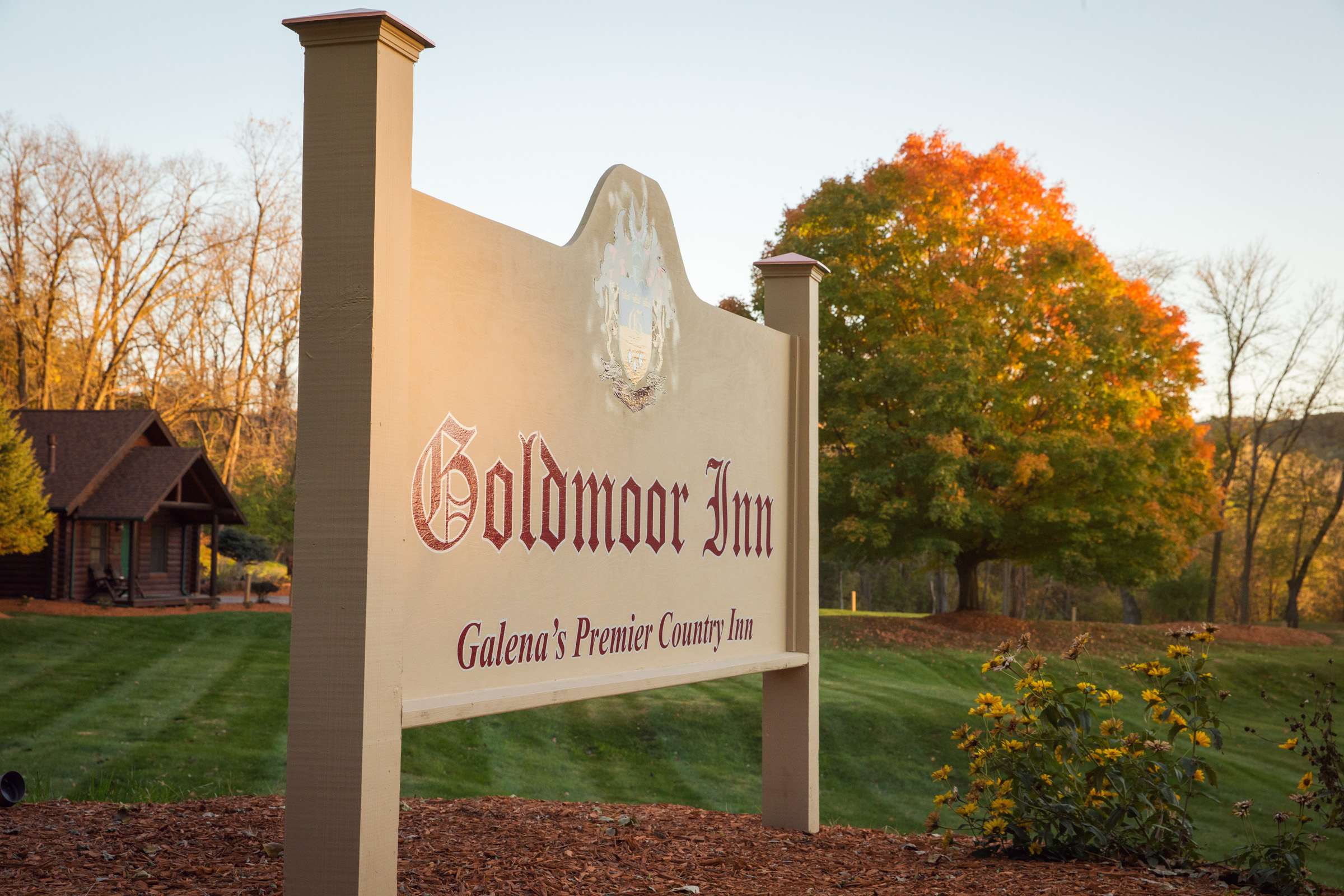 Crisp air and colorful leaves are all around Galena this time of year. Even those who live for warm summer days feel the pull of nostalgia as the air chills and leaves fall. It's the time for chunky sweaters, hot cocoa and slowly embracing the season one holiday at a time. While we love summer as much as everyone else, it's easy to get caught up in this time of year. We're about halfway through the fall season but that still leaves plenty of time to take advantage of all the best things Galena has to offer.
Take a hike to enjoy the fall colors. No one can deny the beauty fall brings to the area. Trees and rolling hills are painted shades of red, orange and brown. The air is crisp but not so cold that it's unbearable to enjoy a long walk in the woods. Galena has a variety of hiking paths including the Galena River Trail. It's a six-mile-long path with gorgeous views of the surrounding nature and landscapes. It also goes right near downtown Galena in case you want to hop off for a quick lunch. Grab a photo of a passing train on the Galena Junction Trail, a 3-mile-long path with facts and history spread throughout for fun tidbits of information to bring up at your next cocktail party.
Grab a hot cocoa and wander through downtown Galena. There are so many things to see and do in the downtown area of Galena. Visit Devour Café for a Hot Chocolate with Whip to-go or one of your favorite hot espresso beverages. Take a tour of the Ulysses S. Grant Home, stroll around Grant Park, explore the Belvedere Mansion and Dowling House. Walking down Main Street offers plenty of things to see and do, not to mention all the boutiques and small shops to browse through as well.
Go for a wine tasting. With harvest season over, it's time to taste all the new varietals from the season! Both Galena Wine Cellars and Massbach Ridge Winery have tasting rooms in downtown Galena that offer tastings for both walk-ins and groups. It's a great opportunity to warm up from the fall chill and experience what locals have been working on all year long. Wine tasting is a great idea for date night. Plan a tasting before dinner and head to a restaurant afterwards, might we even suggest dinner at Goldmoor.
Take a day trip! Taking a drive is one of the best ways to enjoy the scenery in fall. Check out one of our seven recommendations from a recent blog post including Dubuque, Madison and a Jo Davies tour including Hanover, Elizabeth and Stockton. It's a fantastic way to get outside of Galena and explore surrounding communities while also enjoying the magnificent colors of fall. From breweries to shopping, there will be plenty to do to keep busy all day long.
Fall is a great time to explore not only because of the natural beauty but also because it's comfortable weather for exploring and wandering. It's the best time to be outside, take in everything Galena has to offer and walk around to explore on foot. Once the day is over and those feet are tired, come back to Goldmoor Inn for a relaxing soak in a hot tub with a fire going and order dinner to the room. Leave any worries at home and let us offer an unforgettable experience before the hustle and bustle of the holiday season.
Follow Goldmoor Inn on Facebook, Instagram and Twitter for more Galena insider tips and subscribe to our newsletter for monthly news and specials!
Get Free Email Updates
Sign up to stay up to date on the latest articles and tips for a rich,healthy and expanding home and relationship life.
Discover
3 Secrets
to Romance After Kids
When you're busy working on being the best parent possible, it's easy to neglect your adult relationship.