7 Day Trips from Goldmoor Inn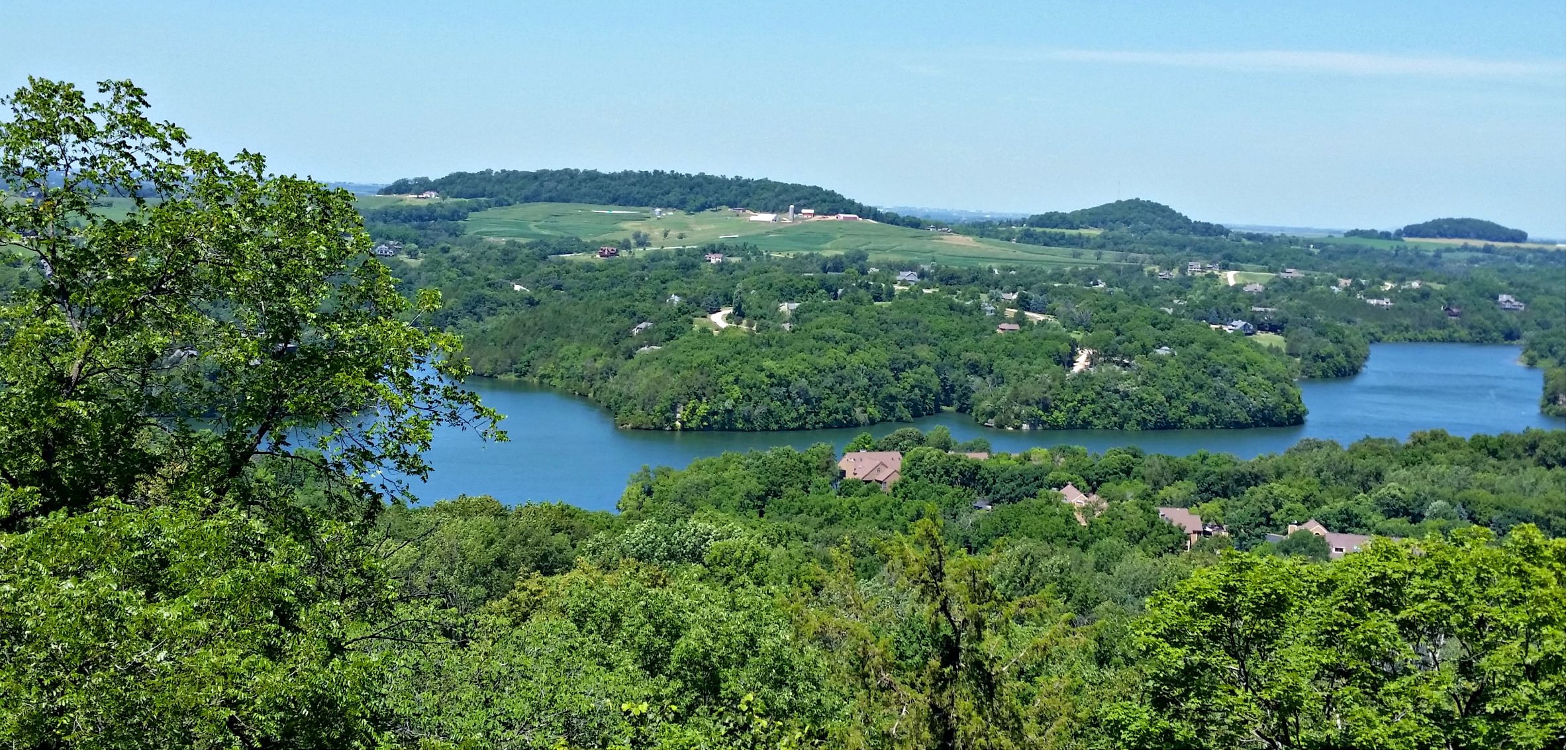 Summer was made for road trips. Whether you're going cross country or planning a quick weekend getaway, road trips are full of adventure, spontaneity, and memories. For those who are from the Galena area or those visiting who'd like a fun day trip, we've put together a list of note-worthy adventures that are conquerable in a day from Galena. Roll down those windows, get that motorcycle started up and get road Trippin'!
Cedar Rapids, IA
About two hours from Goldmoor Inn, Cedar Rapids has everything from live music to sculpture trails, cultural museums to pools and more. Experience the Cedar Rapids Ale Trail, a tour of all the award-winning breweries and culinary businesses in the area. The trail has over 25 breweries, distilleries and restaurants making it the perfect activity to return to each visit. Take advantage of their festivals and events that happen year-round, a multitude of outdoor activities, indoor/outdoor markets and more.
Best Route: US-20 West and US-151 South to Mount Vernon Road SE (Google Maps)
Dubuque, Iowa
A short 30-minute drive from Galena, Dubuque is the closest trip outside of Galena perfect for those who aren't fans of long drives. Similar to Galena, Dubuque has a rich history and plenty of activities to keep busy. Landmarks include the world's shortest and steepest railway, Victorian architecture, the National Mississippi River Museum & Aquarium and more. Enjoy gorgeous riverside views, wineries, a vibrant and evolving art community, festivals and more year-round.
Best Route: Take US-20 West about 16 miles following signs for Dubuque (Google Maps)
Hanover, Elizabeth & Stockton, Illinois
These three smaller destinations are all within a quick drive of Galena and provide beautiful scenery while traveling to and from. Known as the "Mallard Capital of the World," Hanover is located on the Apple River and home to Whistling Wings. See the town's oldest standing building on Jefferson Street, browse antique shops, enjoy wine tastings and snap beautiful photos while driving down Blackjack Road. Elizabeth has a strong midwestern culture and rich history thanks to Apple River Fort. The downtown area is quaint and cute, perfect for Instagram feeds. Hop onto US-20 for the final destination, Stockton. Stockton is the highest town in Illinois above sea level with breathtaking views of the surrounding landscapes. The town is known for festivals year-round including their Fourth of July celebration, Art & Jazz Fest and Fall Festival. These three Jo Davies County towns are the perfect option for a road trip feeling without having to go far. A round-trip drive will only take you about 1.5 hours leaving plenty of time to explore each town.
Best Route: From GOldmoor to Hanover, take Blackjack Road – to Elizabeth, Take Hanover Road to Pleasant Hill Road – to Stockton, hop on US-20 East – back to Goldmoor, hop back on US-20 West (Google Maps)
Iowa City, Iowa
Home of the Hawkeyes, Iowa City is known as the home to the University of Iowa but it's also a great city to experience top notch dining, shopping and culture. Approximate 2-3 hours from Goldmoor Inn, it's worth the trip simply to experience the beautiful University campus. Grab a bite to eat and dive into the art scene. Iowa City has art galleries, a historic theater and public art all downtown for easy access.
Best Route: Take US-20 West to US-151 South (Google Maps)
Madison, Wisconsin
Get a taste of city living in Madison. The pedestrian-friendly city is about a 2.5-hour drive from Galena and offers everything from lakeside dining to live music and craft brews. Home to UW-Madison, the campus has been recognized as one of the most beautiful in the nation. Whether you have a soon-to-be college student in your family or want photos for Instagram, UW has gorgeous lake views, architecture and more. Spend the afternoon on the lake by boat or by the beach, shop on State Street and catch live performing artists. Madison might be a longer hike but it's well worth it for a day of exploration.
Best Route: Take US-151 North to Fish Hatchery Road in Madison (Google Maps)
Sinsiniwa Mound Center | Sinsiniwa, WI
Escape to 450 acres of woodlands, orchards, vineyards, fields, and gardens at Sinsiniwa. Through August, they host an Organ Concert Series with weekly performances on Wednesdays from all over the country. It's a great location with beautiful grounds and a short 30-minute drive from Goldmoor Inn on US-20.
Best Route: Take US-20 West to Sinsiniwa (Google Maps)
The National Brewery Museum | Potosi, WI
Calling all brew lovers! This trip is for you. Just about an hour away from Goldmoor Inn, the National Brewery Museum is open all week and friendly for adults and kids alike. Founded in 1852, the National Brewery Museum is part of Potosi Brewing Company, brewing high-quality beer in small batches. Visit the museum, take a tour of the Potosi Brewery, enjoy a tasting followed by a great meal and more. It's a gorgeous drive up to Potosi along US-20 and Great River Road.
Best Route: Take US-20 West and Great River Road (Google Maps)
All these day trips will be quite the adventure. Book a stay at Goldmoor Inn for the perfect relaxing escape after your long day of exploring. Our views of the Mississippi River, spa treatments, and restaurant provide all you need to relax after a day of travel.
Follow Goldmoor Inn on Facebook, Instagram, and Twitter for more Galena insider tips and subscribe to our newsletter for monthly news and specials!
NOTE FOR DUSTIN: In case you want to link any of the businesses, see below…
Cedar Rapids: http://www.gocedarrapids.com/
Dubuque: http://www.traveldubuque.com/
Hanover, Elizabeth & Stockton: http://www.galena.org/explore/county-map/
Madison: http://www.visitmadison.com/
Sinsiniwa: https://www.sinsinawa.org/MoundCenter/index.html
Potosi: http://www.potosibrewery.com/
Get Free Email Updates
Sign up to stay up to date on the latest articles and tips for a rich,healthy and expanding home and relationship life.
Discover
3 Secrets
to Romance After Kids
When you're busy working on being the best parent possible, it's easy to neglect your adult relationship.