Ideas to Cool Off in Galena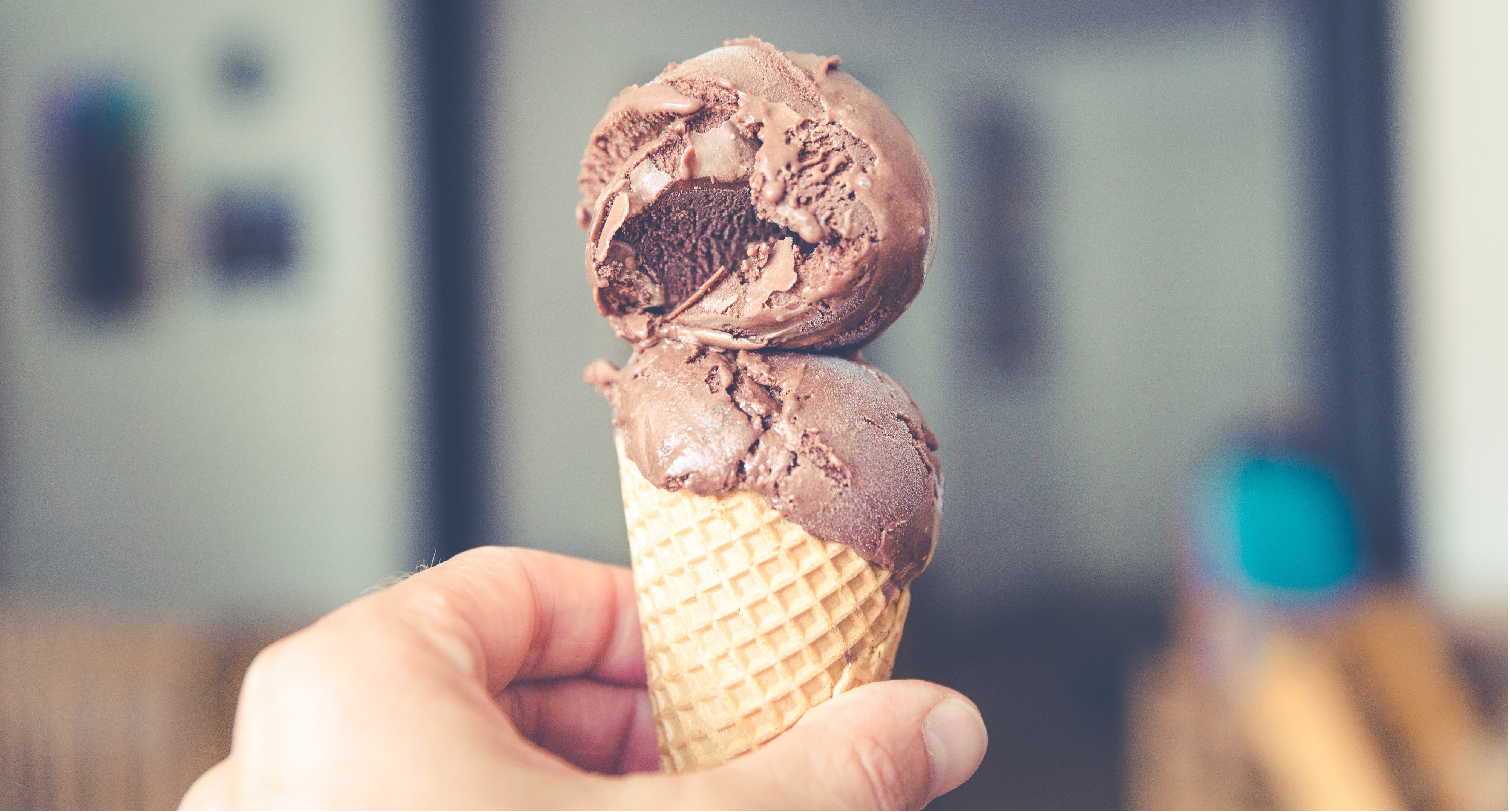 Summer 2017 is turning out to be a hot one! As much as we love to enjoy sunny days, it's important to cool down as well. Whether you're traveling alone or with the family, try one of our ideas to escape the heat the next time you're out in Galena. From classic ice cream parlors to feeling the wind in your hair, we've got ideas to get you cooled off so you can get back to enjoying that sunshine.
Grab your favorite flavor of ice cream at American Old Fashioned Ice Cream Parlor. This fun, retro spot serves up some of the best ice cream in Galena with an equally memorable experience. Located on Main Street, the parlor is open from May to November from 11 am to 9 pm. Try over 40 flavors of ice cream, specialty desserts, floats, sundaes, sandwiches, coffee, cookies and more at this local favorite. It's the perfect spot to take a break from exploring downtown Galena on a hot day.
Take a tour of Galena in a climate-controlled 1940's-style San Francisco trolley. Say goodbye to stuffy, crowded tour buses and enjoy a 1-hour history lesson from Tri-State Trolley. Rest your feet and cool down while passing by sites such as Grant's Home, the Galena History Museum, Quality Hill and Main Street. The trolley is available from May through October with tour times at 10 AM, 11:30 AM, 1 PM, 2:30 PM and 4 PM.
Feel the wind in your hair and put your head in the clouds. One of Galena's more adventurous activities is hot air balloon rides from Galena on the Fly. Get unbeatable views of Illinois, Iowa, and Wisconsin from 3,000 feet up while taking a ride in one of the country's largest hot air balloons. You might be floating closer to the sun but that breeze is incomparable accompanied by the stunning views. Make sure to bring a camera and book your ride in advance! Early birds can catch a sunrise flight and lovebirds, a sunset ride as well.
Sip rosé at Galena Cellars Vineyard & Winery. While vineyard tours are available, the tasting room at Galena Cellars is a nice reprieve from the summer heat and what better way to do so than with a chilled glass of wine. Sip the summertime favorite, rosé, or grab a glass of crisp white. Galena Cellars often hosts events, especially while the weather is warm. Check out their website to see what's happening and plan accordingly.
Sometimes the best reprieve from the heat is an expertly executed spa day. Escape at Goldmoor Inn with spa services followed by a gourmet, seasonal dinner. Plan an individual or couples massage to work out kinks and stress. Follow the spa treatments with a relaxing soak in your own personal whirlpool tub and reservations at the restaurant. Downtown Galena awaits you at night when the sun has set and the cool breeze begins. Maybe now's a good time to follow up all that TLC with a nice ice cream sundae at American Old Fashioned Ice Cream Parlor. Sounds good to us!
Follow Goldmoor Inn on Facebook, Instagram and Twitter for more Galena insider tips and subscribe to our newsletter for monthly news and specials!
NOTE FOR DUSTIN: In case you want to link any of the businesses, see below…
American Old Fashioned Ice Cream Parlor: https://www.facebook.com/American-Old-Fashioned-Ice-Cream-Parlor-106140156172713/
Tri-State Trolley Tour: http://www.tristatetravel.com/trolley/galena-trolley-tours/
Balloon Ride: http://www.buyaballoonride.com/
Galena Cellars: http://www.galenacellars.com/
Get Free Email Updates
Sign up to stay up to date on the latest articles and tips for a rich,healthy and expanding home and relationship life.
Discover
3 Secrets
to Romance After Kids
When you're busy working on being the best parent possible, it's easy to neglect your adult relationship.